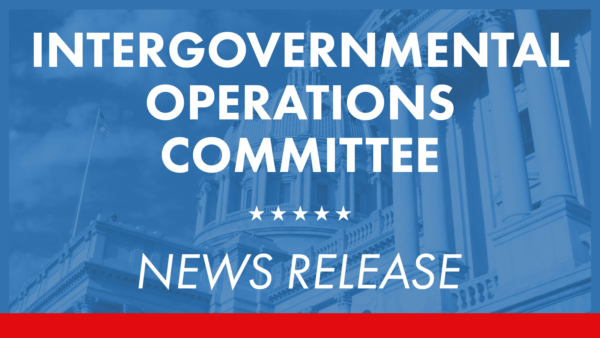 HARRISBURG – The Senate Intergovernmental Operations Committee, chaired by Sen. Jarrett Coleman (R-16), approved two measures today aimed at reducing the regulatory burden hampering job growth and opportunity in Pennsylvania.
"The current process for imposing regulations on citizens and employers places too much power in the hands of unelected bureaucrats within agencies controlled by the governor," Coleman said. "No matter who the governor is, this creates an unacceptable lack of checks and balances. These bills simply put the General Assembly on level footing with the executive branch and ensure that our constituents have a seat at the table when regulations impacting their lives and livelihoods are considered."
Senate Bill 188, sponsored by Sen. John DiSanto (R-15), would prevent regulations with a cost to state or local taxpayers greater than $1 million from taking effect unless reviewed and approved by the General Assembly.
Senate Bill 190, sponsored by Sen. Michele Brooks (R-50), requires an automatic review of economically significant regulations three years after taking effect to measure their cost and effectiveness.
"In creating the Office of Transformation and Opportunity, Gov. Shapiro has acknowledged the impact that reforming the permitting and regulatory process can have on job growth and opportunities in the commonwealth," Coleman said. "The General Assembly should understand and agree to the cost, in dollars and cents, of how these issues impact our competitiveness and growth."
The bills now move to the full Senate for consideration.
CONTACT: Gary Day